Introducing
Eriko
Mclean
,


Founder of
Evakona Education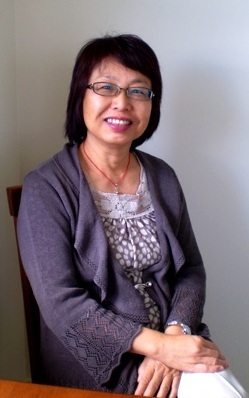 In July 2001, I opened a little language school right next to the local high school in Whitianga. Originally, the aim was to support overseas students who came to study at the high school.
I had been the Japanese teacher for ten years and later took on the responsibility of looking after overseas students at the High School. It became clear to me that those students needed more individual support in order to succeed.
I also learnt about the transition from Japanese to New Zealand High Schools from my own three children. We arrived in New Zealand when they were only six, nine and eleven years old. They didn't speak any English whatsoever, and went straight into the local area school – as a result, they struggled.
So I know the importance of teaching quality English and providing caring support for overseas students especially while they are making the adjustment to life in New Zealand.
This is exactly what we have been doing at Evakona. I am very proud of my team. They are excellent at what they do. We care about our students and aim to ensure that they are happy and achieving their goals.
However, we also know that without people around us, such as supportive homestay families and competent language school agents, we would not be able to deliver the kind of results and improvements that we see in our students.
Now at Evakona we have students from all over the world and of various ages. It is always very nice to see them communicating together happily in English. I believe that is how it should be in the 21st century.
Our two campuses are located in Whitianga and Thames on the Coromandel Peninsula, which is one of the most beautiful parts of New Zealand. I believe that the Coromandel experience provides you with "the space to find your real self" and Evakona helps you to make it happen.
We look forward to having you here.
Together we can work towards a better future.
Eriko McLean
P.S. For all Japanese speakers, be sure to check out my personal blog, where I express my views on life, business, education & faith.